Duncan MacDonald

Jakarta 6 October 2016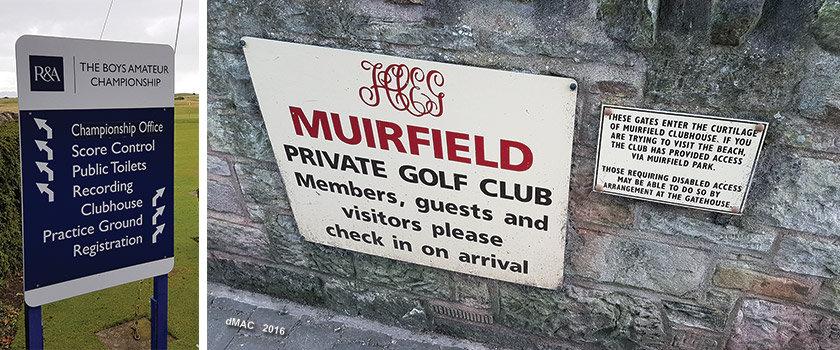 Muirfield Golf Course
Muirfield Golf Clubhouse
Muirfield has been removed from the Open rota after members of the Honerable Company of Edinburgh Golfers (HCEG), voted against admitting women members - 19 May 2016.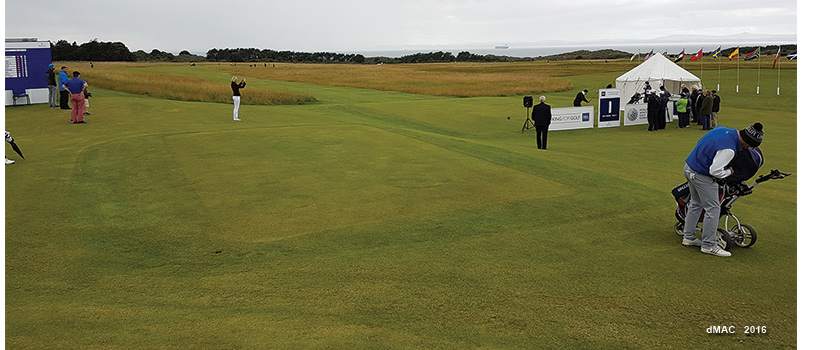 Muirfield Golf Course
Muirfield was established in 1891. It was designed by Tom Morris Sr. and overlooks the Firth of Forth.
It is 4.5 miles (7 km) East of North Berwick.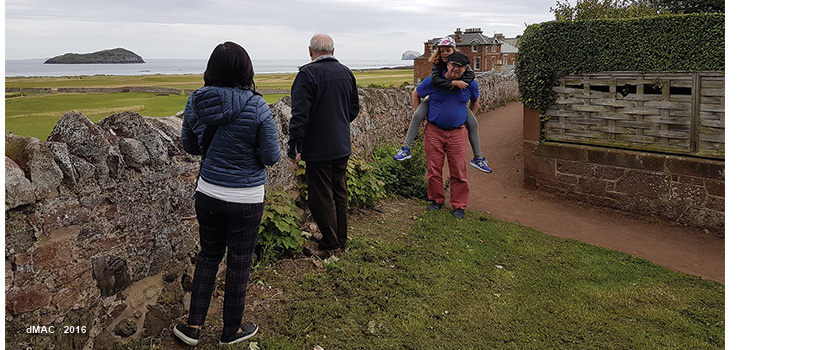 Shinta Frank North Berwick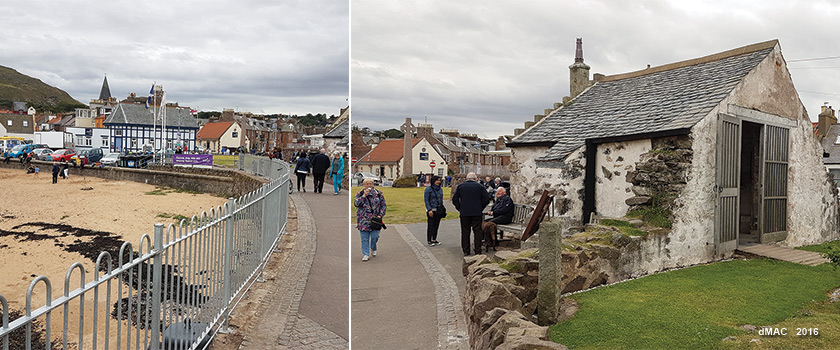 Shinta Frank North Berwick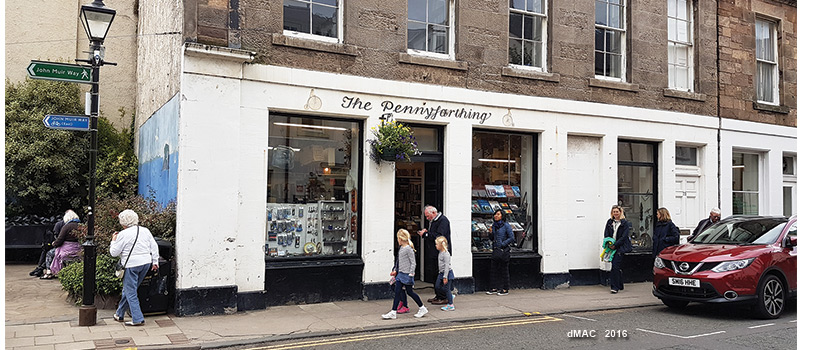 The Penny Fathing Frank Shinta North Berwick
The Penny Fathing is a fantastic Second Hand Book Shop, owned by Frank's brother Stuart Tait. I found it to have an excellent collection of books, particularly on UK history, and all books were very reasonably priced. It is the best second hand book shop I have seen anywhere in Scotland, England, Australia or Indonesia. It is located in 23 Quality St, North Berwick. email: stuartnb1@aol.com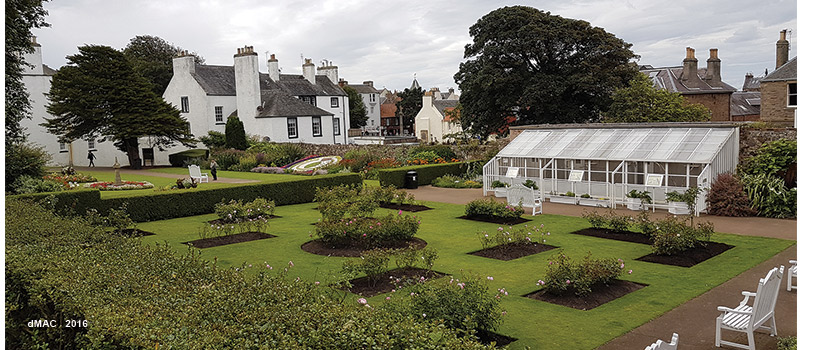 North Berwick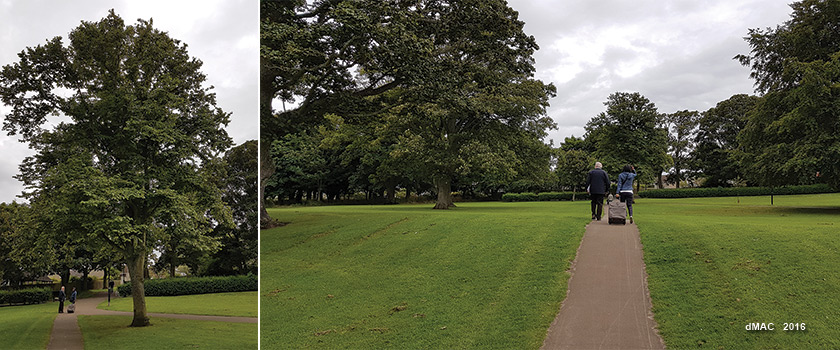 Frank Shinta North Berwick
Frank and Shinta walking back to our hotel. Shinta's bag is full of books we bought from The Penny Fathing
Shinta with North Berwick Law in Background
North Berwick Law (Lowland Scots word for conical hill) stands 613 ft (187 m) above sea level. The summit bears the remains of an Iron Age hill fort. Also ruins of miitary buildings once used by lookouts in the Napolionic wars, and in World War 2.

Dirleton
St Andrews 1